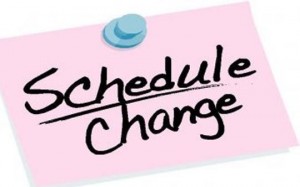 WJCU is pleased to announce the addition of three new genre shows.
"Enter Stage Left" with Amanda & Karyn will feature the best in Broadway & show tunes, and will air Thursday mornings from midnight to 2:00 am.
And making a return to WJCU after a brief hiatus is "Diversified Funk" with Carole. Carole returns on Thursday nights from 8:00-10:00pm, spinning the best tunes in soul, funk, reggae and much more.
Making its debut this year will be "The Mixing Bored", airing Friday nights from 9:30 pm-11:30 pm. Join Tim & Jon as they bring you a supreme blend of sound collage rock n' roll radio.
"The Mixing Bored" takes the place of "Music to Break Things By" after 12 years on the air at WJCU.  We all wish Adam & Andy the very best in their future endeavors, and we thank them for giving us 12 great years on the air. Adam & Andy decided to retire the show on January 4th.
"The Rock" with Gene will follow "The Mixing Bored" at 11:30 pm and will run until 2:00 am.